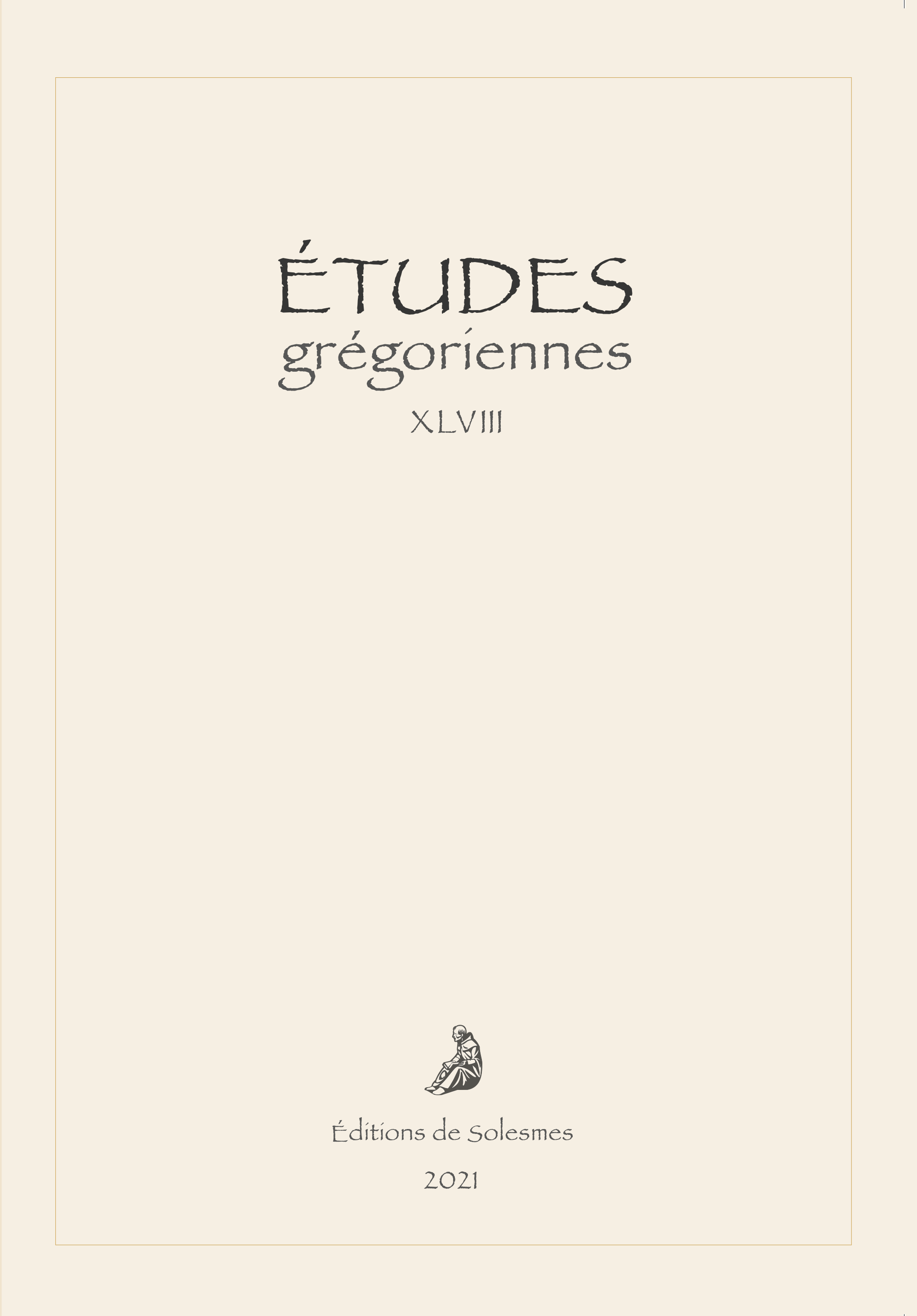 | | |
| --- | --- |
| Subtotal | 33,18 € |
| TVA 5.5% | 1,82 € |
| Prix | 35,00 € |
Études grégoriennes XLVIII (2021)
TABLE DES MATIÈRES
Rebecca MALOY – Luisa NARDINI
The mass of the dead in roman manuscripts: transmission, hybridization, and bi-musicality.
Barbara HAGGH-HUGLO
The dedication liturgy of Cambrai cathedral and its chant
in some pontificals and processionals.
Dom Jean CLAIRE (†)
Le rituel quadragésimal des catéchumènes à Rome : essai de reconstitution.
David HILEY
The Historia of SS. Sergius and Bacchus
in the Peterborough antiphoner
(Cambridge, Magdalene College, F.4.10).
Ezio AIMASSO
L'uso del bemolle e del bequadro in due antifonari cistercensi di Morimondo del secolo XII.
Recensions