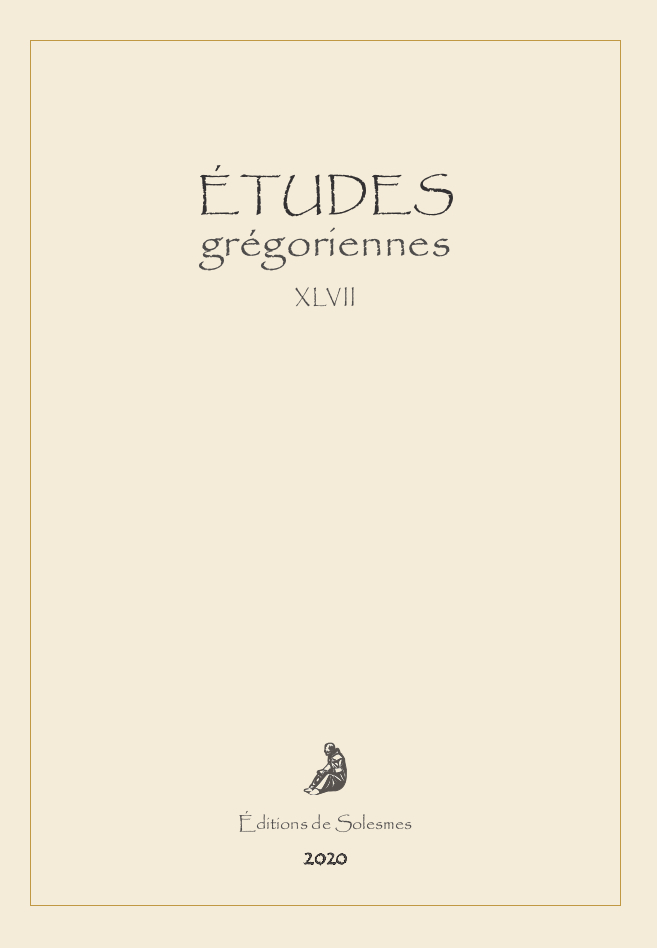 | | |
| --- | --- |
| Subtotal | 31,28 € |
| TVA 5.5% | 1,72 € |
| Prix | 33,00 € |
Études grégoriennes XLVII (2020)
TABLE DES MATIÈRES
Joseph Dyer
Theories of Origin and Survival of Old Roman Chant.
Eduardo Henrik Aubert
Sur les traces d'une culture musicale: Notations musicales occasionnelles dans les manuscrits de Cluny jusqu'au XIIe siècle.
Océane Boudeau
Un office médiéval en l'honneur de saint Déodat.
Cillian Long
The theory and practice of plainchant accompaniment (part one). Deluded antiquarianism to c. 1860: the shock of the old.
Xavier Perrin o.s.b.
« Lingua mea calamus scribæ velociter scribentis »
 ou de la spiritualité des neumes.