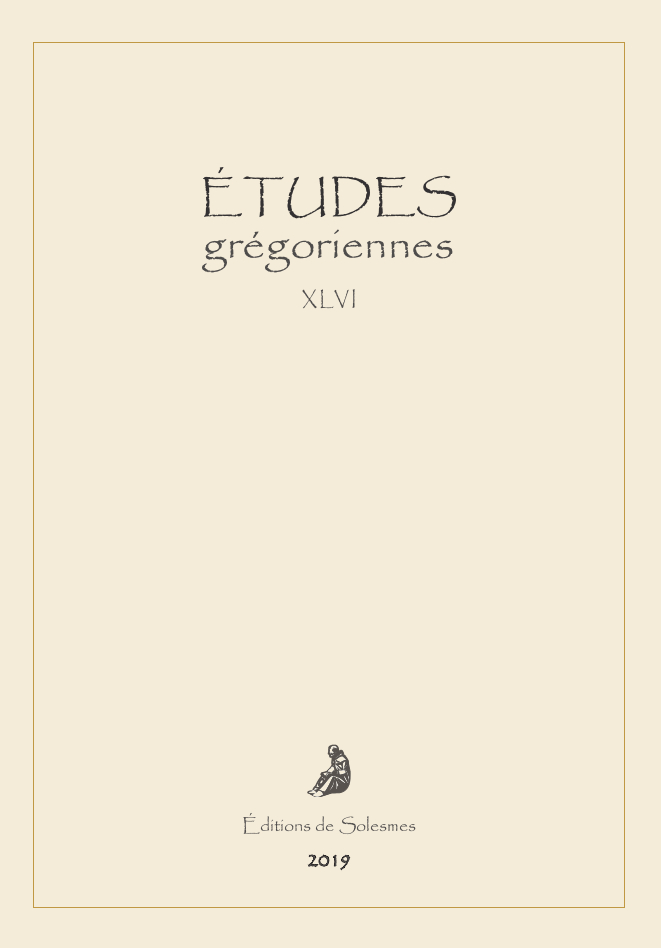 | | |
| --- | --- |
| Subtotal | 31,28 € |
| TVA 5.5% | 1,72 € |
| Prix | 33,00 € |
Études grégoriennes XLVI (2019)
TABLE DES MATIÈRES
Giulio Minniti
Nota Beneventana: the Beneventan origins of Roman Notation.
Dr David Andrés Fernández
Differentiæ in Processional antiphons in the late Middle ages: uses, types and concordances.
Gilles Saint Arroman
L'influence des livres solesmiens sur l'enseignement et l'oeuvre de Vincent d'Indy : l'exemple du Liber Gradualis (1883).
Patrick Hala, o. s. b.
Le voyage new-yorkais de dom Mocquereau au Congrès international de chant grégorien (1er-3 juin 1920).
Michel Huglo (†)
Solesmes pendant l'occupation allemande (1940-1944): Pages d'histoire sur l'atelier de la "Paléographie musicale".