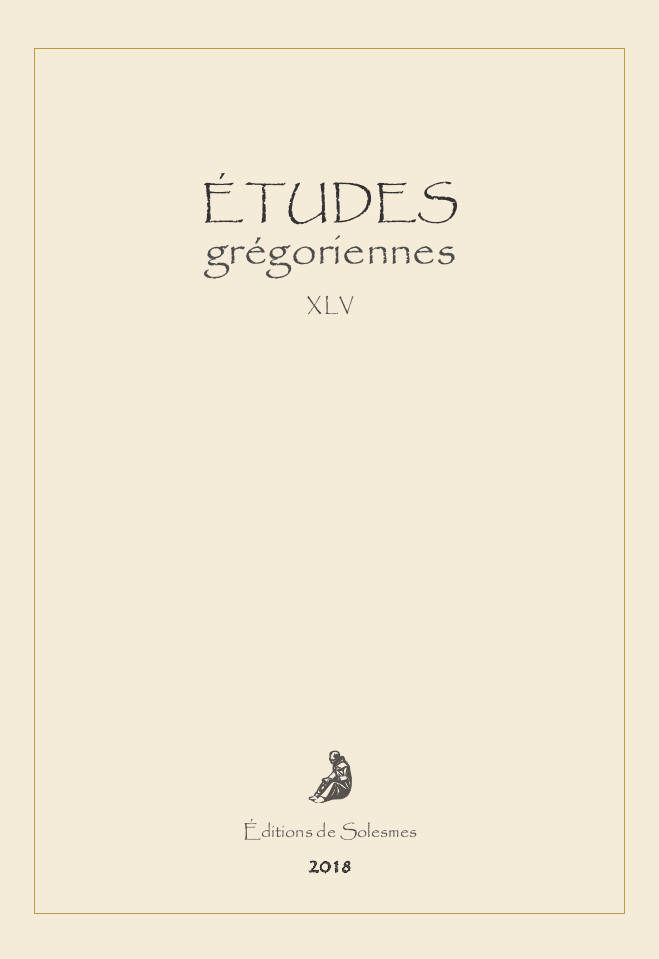 | | |
| --- | --- |
| Subtotal | 31,28 € |
| TVA 5.5% | 1,72 € |
| Prix | 33,00 € |
Études grégoriennes XLV (2018)
TABLE DES MATIÈRES
Giulio Minniti
Nota Beneventana: a study of early southern-central italian musical notation.
Mark Debrock & PieterMannaerts
Liquescence et force articulatoire. Une approche phonétique du chant grégorien.
Joseph Dyer
The image of the cantor in the writings of amalar of Metz.
Ezio Aimasso
Reliquie di un Antiphonario nel Rotulo di S. Teobaldo.
Alicia Scarcez
Les sources du responsorial cistercien (partie 2).
Andreas Pfisterer
Illustrations relatives à l'article "Les répons néo-bénéventains: un répertoire inconnu", paru dans Études grégoriennes 2017.